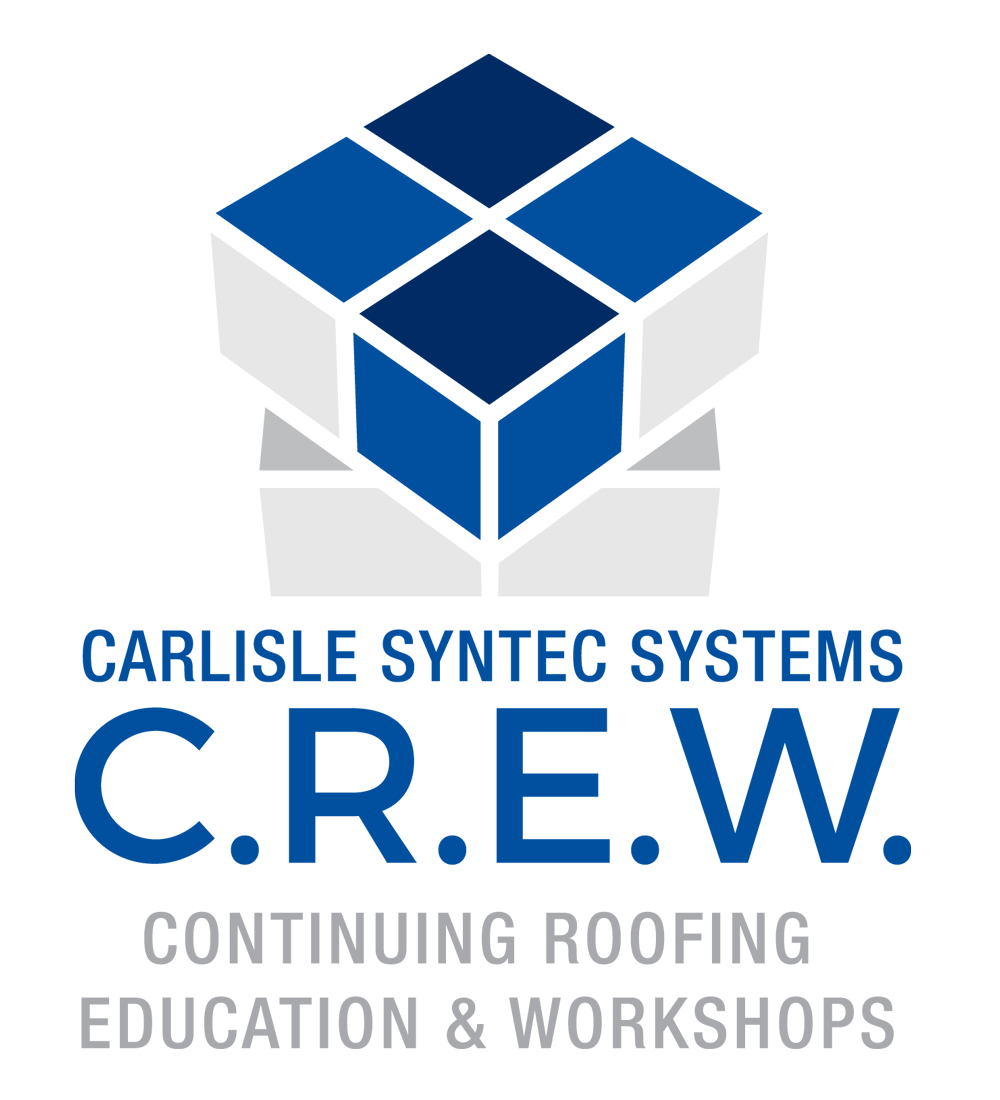 Get Your C.R.E.W. Up To Speed
with Carlisle's Continuing Roofing Education & Workshops (C.R.E.W.).
Previous
Next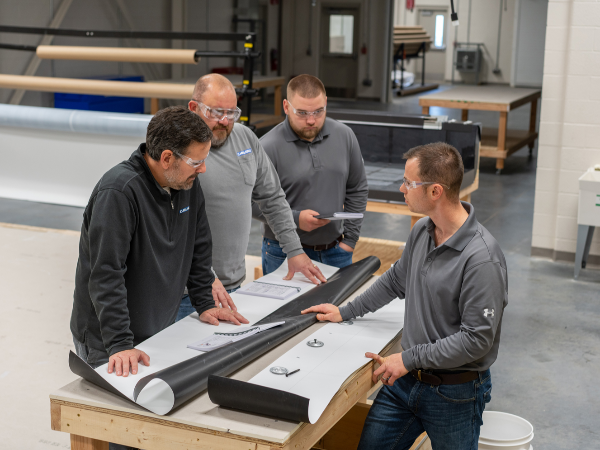 Sharpen Your Skills With Carlisle's Foreman's Workshop
Take your single-ply skills up a notch with a deeper dive into inspection guidelines, customer relations, and labor-saving techniques.
Previous
Next
Training Opportunities
C.R.E.W. is our comprehensive training program that provides Authorized Applicators with innovative, world-class, hands-on training opportunities focusing on the installation of Carlisle-warranted roofing systems and best field practices.
Flexible FAST Adhesive and Rig Training
This class covers in-depth content for all FleeceBACK membranes and Flexible FAST adhesives. Attendees will learn detailed start-up, operation, shutdown, maintenance, troubleshooting, and repair of Flexible FAST dispensing equipment. Completing the 101, 201, and 301-level classes is recommended.
Virtual C.R.E.W. Training Experience
Carlisle SynTec Systems offers a live-streamed version of its comprehensive Continuing Roofing Education & Workshops training program that includes customized training courses for Authorized Applicators. The C.R.E.W. Virtual Training Experience includes highly interactive, half-day training sessions with two-way communication between you and Carlisle's Technical Training Team.
Video Hub
Carlisle has several educational videos that include installation instructions for certain systems and details, tutorials for navigating the Carlisle website, what to expect during a rooftop inspection, and more!